Meet Our Doctors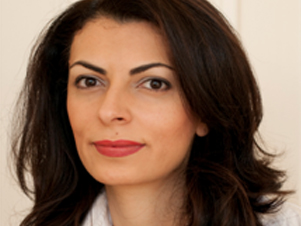 Dr. Abazari - Board Certified Pediatric Dentist
Dr. Leyla Abazari graduated from Indiana University School of Dentistry in 2002 where she earned her Doctorate of Dental Surgery degree. After graduation she pursued her dream of working with children by completing a two-year residency in pediatric dentistry. Subsequently she became Board Certified. American Board of Pediatric Dentistry certified Dr. Abazari based on standards of excellence that lead to high quality of oral health care for children. This certification is a voluntary 2-part examination process to continually validate her knowledge, skills and experience requisite to the delivery of quality patient care.
Dr. Abazari has considerable experience and extensive training in caring for children's oral health care needs. Dr. Abazari aims to put children at ease as she strives to make each dental experience a great and rewarding one. Dr. Abazari places a high priority on preventive care through caries prevention and education, giving each child the opportunity to enjoy a healthy and beautiful smile. Dr Abazari is member of American Academy of Pediatric Dentistry and California Society of Pediatric Dentistry. She was a faculty of the Department of Pediatric Dentistry at UCSF School of Dentistry for 5 years.
---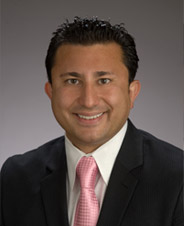 Dr. Jafari - Dentist/CEO
Dr. Siamak Jafari is the Chief Executive Officer for Noe Valley Smiles and Braces and Noe Valley Smiles for Kids. He has over 15 years of experience in the art and science of dental health and creating beautiful smiles. He is an advocate for comprehensive world-class dentistry for his fellow bay area residents focusing on preserving and healing natural teeth. His team consists of the top Board Certified Pediatric and Orthodontic specialist. His mission is to provide the highest quality dental care with a personal touch. "Only through excellence in dentistry, continuous learning and quality relationships can we provide positive contributions to the health of those around us."
Dr. Jafari received his under graduate education at the University of California Davis, later proceeding to private dental school in Florida at Nova Southeastern University where he graduated in 2001. Furthering his studies, he completed a General Practice Residency and post graduate training at Peninsula Hospital Center in Queens, New York in 2002. Dr. Jafari's philosophy is centered on patient care including thorough and complete explanation and getting his patients involved with every phase of their treatment. He strives on educating his patients on dental health, well being and achieving a balance between health, esthetic dentistry and natural beauty. "Dentistry is and has always been my passion. I am grateful for the opportunity to work for you and with my dental team to provide the highest level of service for all of our patients. I would like to thank each one you individually for the trust you have in me and my dental team for making this an amazing experience."
Dr. Jafari is a long time Northern California resident. He fell in love with the beautiful and calm Noe Valley after a very special friend introduced him to area where she grew up. "I want to extend my great appreciation to all the families in our neighborhood including our doctors and staff for helping us with our dream to be a one of a kind dental practice."
Dr. Jafari is committed for bringing the latest technology available in dentistry and he cares for his patient's health and happiness. He has always been a student of dentistry and is an active member of numerous and well-respected dental organizations such as the American Dental Association, the California Dental Association and the Contra Costa Dental Society.
---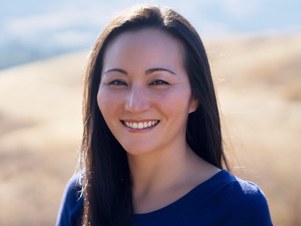 Dr. Hocking – Specialist in Orthodontics
Dr. Caroline Hocking received her Orthodontic specialty and Master of Medical Science from Harvard University. After graduating she was immediately asked to join her Harvard professor's private practice in Wellesley, Massachusetts where she spent a number of years lovingly and expertly treating over 3,200 cases with exceptional results using both traditional braces and Invisalign.
Her educational background also includes a Doctorate of Dental Surgery from Columbia University in New York, and a double major in Biology and Psychology from Carnegie Mellon University. Dr. Hocking grew up traveling and living in a variety of unique places such as Korea and Egypt and loves that the Bay Area is inclusive of people from all different cultures and backgrounds. Dr. Hocking is passionate about treating each patient with the utmost care and compassion.
Outside the office Dr. Hocking and her husband spend most of their time chasing after their young son Colin and dog Henry.
---
All of our doctors are Independent Contractors.


3932 24th Street | San Francisco, CA 94114
ph. 415.678.5445 | fax. 415.796.2761