Meet Our Doctors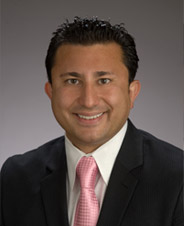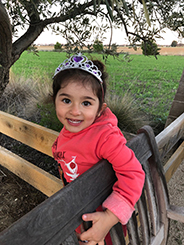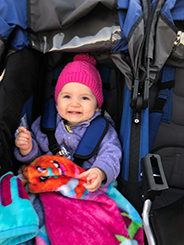 Dr. Jafari - Dentist/CEO
Dr. Siamak Jafari is the Chief Executive Officer for Noe Valley Smiles and Braces and Noe Valley Smiles for Kids. He has over 15 years of experience in the art and science of dental health and creating beautiful smiles. He is an advocate for comprehensive world-class dentistry for his fellow bay area residents focusing on preserving and healing natural teeth. His team consists of the top Board Certified Pediatric and Orthodontic specialist. His mission is to provide the highest quality dental care with a personal touch. "Only through excellence in dentistry, continuous learning and quality relationships can we provide positive contributions to the health of those around us."
Dr. Jafari received his under graduate education at the University of California Davis, later proceeding to private dental school in Florida at Nova Southeastern University where he graduated in 2001. Furthering his studies, he completed a General Practice Residency and post graduate training at Peninsula Hospital Center in Queens, New York in 2002. Dr. Jafari's philosophy is centered on patient care including thorough and complete explanation and getting his patients involved with every phase of their treatment. He strives on educating his patients on dental health, well being and achieving a balance between health, esthetic dentistry and natural beauty. "Dentistry is and has always been my passion. I am grateful for the opportunity to work for you and with my dental team to provide the highest level of service for all of our patients. I would like to thank each one you individually for the trust you have in me and my dental team for making this an amazing experience."
Dr. Jafari is a long time Northern California resident. He fell in love with the beautiful and calm Noe Valley after a very special friend introduced him to area where she grew up. "I want to extend my great appreciation to all the families in our neighborhood including our doctors and staff for helping us with our dream to be a one of a kind dental practice."
Dr. Jafari is committed for bringing the latest technology available in dentistry and he cares for his patient's health and happiness. He has always been a student of dentistry and is an active member of numerous and well-respected dental organizations such as the American Dental Association, the California Dental Association and the Contra Costa Dental Society.
---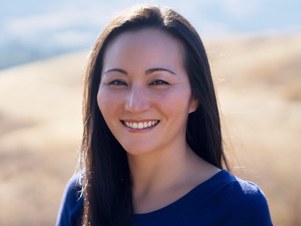 Dr. Hocking – Specialist in Orthodontics
Dr. Caroline Hocking received her Orthodontic specialty and Master of Medical Science from Harvard University. After graduating she was immediately asked to join her Harvard professor's private practice in Wellesley, Massachusetts where she spent a number of years lovingly and expertly treating over 3,200 cases with exceptional results using both traditional braces and Invisalign.
Her educational background also includes a Doctorate of Dental Surgery from Columbia University in New York, and a double major in Biology and Psychology from Carnegie Mellon University. Dr. Hocking grew up traveling and living in a variety of unique places such as Korea and Egypt and loves that the Bay Area is inclusive of people from all different cultures and backgrounds. Dr. Hocking is passionate about treating each patient with the utmost care and compassion.
Outside the office Dr. Hocking and her husband spend most of their time chasing after their young son Colin and dog Henry.
---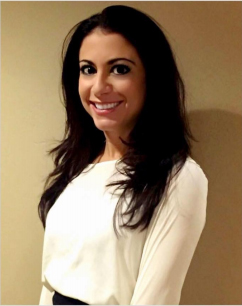 Dr. Alissa Bordow – General Dentist
Dr. Bordow graduated from University of the Pacific Arthur A. Dugoni School of Dentistry in San Francisco, Ca, where she excelled in patient care and aesthetic dentistry, graduating with honors for scholarly achievement, She Completed her General Practice Residency at the San Francisco Veterans Administration Healthcare Center where she advanced her skills in all aspects of dentistry and comprehensive patient care with focus on dental implant treatment planning and restoration. She's honed her talents in patient care for almost a decade in a private practice environment, where she thoughtfully designs treatment plans specifically tailored to each and every patient. Her extensive technical skill set has allowed her to excel as a practitioner and team leader. From cosmetic makeovers to dentures Dr. Bordow most enjoys giving someone his or her smile.
Dr. Bordow was born and raised in Petaluma, CA and attended University of California, San Diego where she earned her Bachelor of Science Degree in Human Biology. She graduated with high honors while participating in many extracurricular activities, working as a nanny, and volunteering. Her affinity for aesthetic and cosmetic dentistry began at At University of the Pacific School of Dentistry. Dr, Bordow served as president of the largest school organization, The Aesthetic Dentistry Study Club, and as a representative for the American Dental Association. She volunteered for two years as a committee member to plan and execute an annual volunteer dental mission to Fiji. Her team provided free dental care to one of the most underserved communities on the island for a week each March.
Dr. Bordow is always striving to learn the best techniques in Dentistry. She taken classes like advanced training for Invisalign Certification, cosmetic dentistry including Lumineers and veneers, root canal therapy systems, Digital Dentistry CAD/ CAM technology, and more. She is committed to providing her patients the finest care possible.
---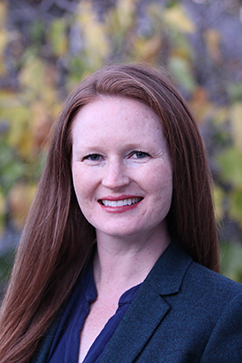 Dr. Cicely Smith – General Dentist
Dr. Cicely Smith is a pediatric dentist and Diplomate of the American Board of Pediatric Dentistry. She decided she wanted to be a pediatric dentist at age 16, inspired by her pediatrician father and her family doctor mother. Dr. Smith has specialized training to work with children of all ages, from infants to adolescents. She enjoys the process of creatively tailoring her approach to treating each child and creating a positive dental environment. Her goal as a pediatric dentist is to help children and their families establish a foundation for excellent dental health through each stage of growth and development.
She graduated from Stanford University with a degree in Human Biology. After college, she worked in San Mateo County as a Stanford Public Interest Network Fellow at Shelter Network, a non-profit organization. Dr. Smith then pursued her dental education at UCLA School of Dentistry where she was Co-President of the Student Chapter of American Academy of Pediatric Dentistry. She was active in community health outreach through multiple organizations including the Paul Ambrose Scholars Program. She received her DDS degree magna cum laude from UCLA with Honors and was elected to Omicron Kappa Upsilon, the national dental honor society.
She continued her post-doctoral education and clinical training at UCLA School of Dentistry and UCLA Ronald Reagan Medical Center through the pediatric dentistry residency program. During residency, Dr. Smith was selected by her faculty and fellow residents to serve as Chief Resident, co-organized UCLA's Give Kids A Smile community service event and was active in organized dentistry as the UCLA Resident Liaison to the Southern California Society of Dentistry for Children.
She is a member of the American Academy of Pediatric Dentistry, California Society of Pediatric Dentistry, American Dental Association, and California Dental Association.
---
All of our doctors are Independent Contractors.


3932 24th Street | San Francisco, CA 94114
ph. 415.678.5445 | fax. 415.796.2761